Hello There Creative Friends!
Hope you had a Fabulous Thanksgiving with your family and friends. There is nothing better than spending time with those you love…
So Much has been going on in the Stampin' Up! world as we begin to celebrate our 30th Anniversary Celebration. I recently returned from the Stampin' Up! On Stage Live event in Salt Lake City. I had a cold, but I had a blast! I had a chance to walk the stage for my 20 year Anniversary. Definitely feel so blessed to have spent those 20 years with so many of you. My son, who is now 23 years old, and many of you have watched grow up into a wonderful young man (mommy bragging) purchased my plane ticket as a birthday gift. I cannot tell you how honored I was to be the recipient of such a gift from him (always my little boy). He actually traveled with me for my very first convention 20 years ago.
There were so many things to see…especially the new 2018 Occasions Catalog, and the new Sale-A-Bration Catalog coming the beginning of 2018. Trust me they are amazing! If you have not been following me on my Blog: http://www.soulfullycreated.com, or my Facebook page: http://www.facebook.com/SoulfulCreations/ make sure you drop by for daily updates, ideas, and promotions. You can even check me out on Instagram: http://www.instagram.com/psychostamper/ and follow other creative ideas.
Creative Updates:
Just 2 days left! This sale ends on November 26, 2017. Visit my webstore: psychostamper.stampinup.net to shop today!
And the fun doesn't stop there! FREE SHIPPING on all orders November 27, 2017 from 12:00 am to 10:59 pm! Make sure you don't miss this one!
It's that time again! Please join me for the Fourth Annual Lady Boss Holiday Boutique! It is always a pleasure to share the day with wonderful women entrepreneurs. Please stop by our booth (store) for paper crafted/handmade items, gifts items, jewelry, and lots and lots of paper crafting supplies. As a special presentation, jewelry items will be available as a fundraiser to assist with scholarships and community service projects. There will be discontinued stamp sets and discontinued vintage stamp sets, paper (lots of paper), Cuttlebug and accessories, gently used stamp pads and refills, and lots of other stuff. Mini make and takes are being planned if you would like to come out and play. I'm sure that you will be able to find something that will spark your creativity and assist in your gift giving endeavors. We would love to see you!
Lots of crafting to do. Would love to create with you too! I'm currently working on the calendar for 2018. If you would like to host an event whether it is a catalog party, Totally Hands on Workshop, or a Demonstration Workshop let me know. As the Stampin' Up! 30th Anniversary year gets underway, I anticipate lots of wonderful surprises.
Looking forward to creating with you soon!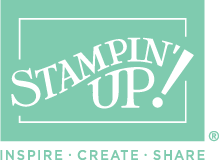 Stampin' Up! Creative Consultant
Traci Khan
psychstamper@gmail.com
www.soulfullycreated.com
www.psychostamper.stampinup.net
www.facebook.com/SoulfulCreations/
www.instagram.com/psychostamper/
805.312.1307